Bristol Airport Disruption - Travel Advice
We all know West County weather can be all over the place, but what do you do when that weather affects your flights? Don't worry, we're here to help.
Jump straight to:
Find and make a claim on your Bristol Airport flight disruption
Cancellation Advice
If my flight is cancelled by the airline, what am I entitled to?
If your airline cancels your flight, they must give you the option of rebooking an alternative flight or requesting a refund.
You'll usually be given the chance to rebook a new flight on the day, for the near future, or be given "flight credit" which you can redeem later.
Bare in mind, if your re-booked flight leaves 2 hours after the scheduled flight your airline should provide you with free meals while you wait and accommodation if needed. The level of compensation will depend on the distance you are travelling and how much later you will arrive from the original flight.
What should I do if my flight is cancelled and there are no alternative flights available at the airport?
The airline has a legal obligation to provide you with a flight to your destination as your ticket is a contract with them.
If there are no later flights available you should ask the airline to book you a flight from another airport and pay for your transport to that airport. If this is not an option then you should consider alternative modes of transport.
For example, if you are trying to get within Europe you could consider hiring a car and driving to your destination. Some car hire providers will let you drive your hired vehicle across Europe and drop it off in your destination country.
However, this can sometimes incur a large charge as they have to then bring the car back to the original country.
My flight has been cancelled and I've been forced to cancel my holiday because of it. Will the airline compensate me for the other pre-booked arrangements I've had to cancel - such as my hotel and transfer?
If the flight is cancelled due to reasons out of the airline's control, they will not pay for cancellation of your accommodation or cancellation of any other arrangements.
However, if you have taken out a comprehensive travel insurance policy when you booked your holiday you should be able to claim back most of the expenses incurred from cancelling the holiday from your travel insurance provider.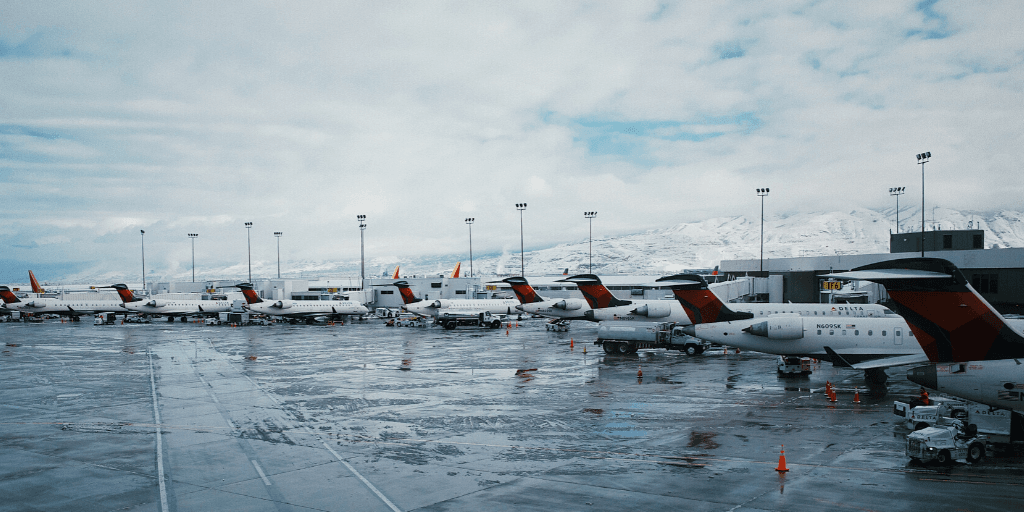 Avoid The Stress of Bristol delays and cancellations
If snow is predicted in the following weeks, start thinking ahead and figure out ways to make the whole experience as stress free as possible. We have a few tips on how to minimise stress when traveling to and around Bristol Airport:
Check flight details with your airline as soon as possible, if your flight is cancelled you may be better off staying at home.
Try to stay calm: you're in safe hands. The airlines know what they are doing and if your flight has been delayed or cancelled it is for your own safety!
If you don't ask, you don't get. Make sure to ask customer service representatives for advice but also for things you need and believe you are entitled to. These things can include transfers, reimbursements, food, to rebook flights... and on long delayed flights, you can even ask for for them to pay for your accomodation.
Leave yourself plenty of time to get to the airport as driving to the airport is probably the most dangerous part of your journey.
All travel insurance policies are different and offer different levels of cover. It is best you contact your insurance provider or read the policy wording document on their website to find out how much compensation you are entitled to if your flights are cancelled or delayed.
If your airline does agree to compensate you or to offer reimbursements, make sure to keep all reciepts and names of the customer service representatives!
If your flight is delayed by over 5 hours you can request a refund and the option not to travel.
Your employer is not entitled to pay you if you cannot get to work because of flight delays. It's best to call your boss and see what they say.
Finally, stay up to date. Keep checking for up to date information about the airport either through Twitter.com or by calling the airline directly you can find all the airline numbers by clicking on the correct airport contact link above.