B&B near Bristol Airport
Sometimes it's not always best to jump straight to your favourite brand of hotel. Often it's cheaper, more personal and more comfortable to book a night at a B&B. Did you know there are loads of great local places to stay around Bristol Airport?
Bristol Airport is surrounded by cosy Bed and Breakfasts that offer fantastic value for money. And in the heart of Somerset with great walks and outdoor activities down the road, it's no mystery why!
Remember that Bristol Airport isn't in Bristol City Centre, it sits around half an hour outside which means more countryside and local B&Bs to choose from - to make your pre-flight stay just that bit more comfortable.
B&Bs near Bristol Airport
Advantages of Bristol B&Bs
Bed and Breakfasts are a great alternative to nearby hotels and you may find booking a Bristol Airport hotel rather tricky, considering there is only one on-site airport hotel and a Radisson Blu roughly 20 minutes away.
Not only that, you may find that a nearby B&B works out cheaper for a night's stay, you'll also find your stay is much more personalised, with cosy rooms and friendly hosts that will be able to help you with any problems or questions you have.
It goes without saying that your breakfast is also included in the cost, whereas hotels will usually charge extra for this.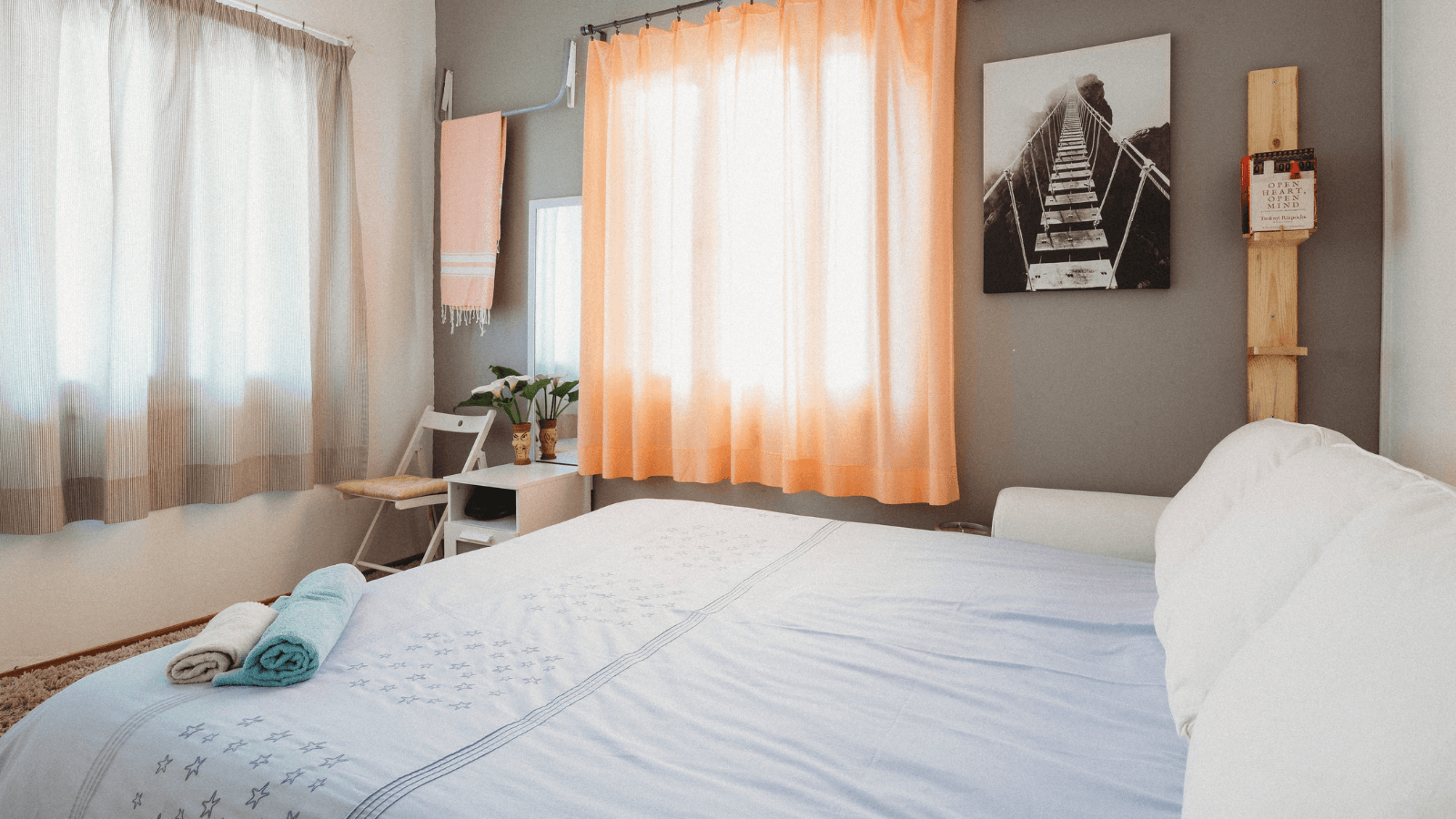 Staying the night before an early morning flight is ideal for many travellers, you can walk to the terminal entrance from many nearby Bristol Airport B&Bs, meaning you get to stay in bed for longer and avoid the morning rush!
You'll also feel like you've started your holiday slightly earlier by booking into a B&B the night before your flight!
Question of Parking
Some of these B&Bs offer parking along with your stay, so you can leave your car with the B&B while you're abroad and usually it's cheaper than Airport Parking or Hotel packages.
Acorns Guest House is good for parking (with limited availability). Things to note are:
It's first-come, first served
The responsibility lies with you and some car park spaces will be less secure than others - these aren't licensed car parks
Always compare prices, Airport Parking Shop is our recommended go-to to compare airport parking
You'll need to request this in advance, please don't assume that a space will be available to you
Finally, make sure to arrange pick up on your return journey