Bristol Airport Transport - Rail, Coach and Bus
Wondering how to get to bristol airport? Well, getting to bristol airport is easy! You can travel from the North and South of England via the M5 and from Wales and East of England on the M4 using both private and public transport. Explore the options below to find out which method of getting to Bristol is best for you.
Bristol by Car
Travelling to Bristol by car is a great option for most people. If you have your own car there are plenty of cheap airport parking options to choose from. If you have an early morning flight or would rather be closer to the airport the day before your flight the most hassle-free option is to book an airport hotel.
Bristol Airport is easily accessible by car from the M5 and M4 into the South, North, and East of England as well as Wales, shown in more detail on the map to the left.
You can find out much more about directions, and view interactive transportation and terminal maps by visiting our Bristol maps & directions page.
Bristol Airport by Bus & Coach
National Express
operates a large number of national coach services around the UK and are a great way to travel long distances in comfort. Bristol City Centre has a large bus and coach depo by Broadmead Shopping Centre so catching a bus couldn't be easier for you.
National Express also operate a bus between Cardiff and Cardiff Airport across to Bristol Airport, so if you're looking for great value transport en route, we've got you sorted. It takes 1 hour 20 minutes and prices start from £9/15 each way.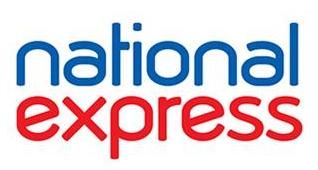 Megabus offers loads of great value services to and from Bristol Airport. There are route restrictions, but if you're travelling from Cullompton, Exeter, Plymouth and Taunton, you'll make some great savings. You can make it from Bristol Airport to Plymouth for just £18.90.
Other bus services: Bristol Flyer
The Bristol Flyer operates around Bristol Airport, Weston and Bristol City Centre and is a great way to get you from A to B.
It costs £8 for a single into Bristol City Centre, or £5 into Weston from the airport. The Bristol Airport bus station is near the exit and should be well sign-posted so finding the next step of your journey should be no hassle at all.
Bristol Airport by Train
Bristol Airport does not have its own independant train station, but the Flyer bus is a great way to get to nearby stations. Your nearest connections are Bristol Temple Meads (Bristol's major and interconnecting station in the heart of the city) which takes around 40 minutes on public transport or 25 in a car or taxi.
Train times, cheapest fare finders and discounts on UK attractions can be found from trainline.com . Booking in advance can save you up to 43% as opposed to booking at the train station, so it's worth getting your tickets sorted online today!
Disabled passengers should arrange assistance at least 24 hours before their journey by contacting the relevant train company direct. Information on planning all aspects of your journey can be obtained by contacting Traveline Scotland on 0114 22 11 282.
Bristol Airport by Taxi
Taxis are a great, hassle-free and convenient way to get to the airport. They're cheaper than you think and can get you exactly where you need to be, along with handy extras such as luggage assistance.
Find cheaper, more reliable airport taxis near you by checking out our Bristol Airport Taxi Listings. They include contact details and a description of each company's services to help you book a taxi to suit your needs.