Bristol Airport Parking
There are a number of parking options available if you drive to Bristol Airport. Choose from the options below to find cheap Bristol Airport Parking.
Bristol Airport Short Stay Parking
Short Stay is ideal if you want to help friends and family get to the airport on time. It's opposite to Bristol Airport's terminal so you'll be dropping or picking up your passengers right at the airport.
If you're looking for a quick space to drop off, pick up or even accompany your loved ones into the terminal with their luggage, this is your best bet. It's pricey, but you can stay here for up to 3 days.
Short Stay at Bristol Airport also comes with its own entrance and exit to make sure you can make a speedy delivery.
| | |
| --- | --- |
| Up to 20 minutes | £5.00 |
| 20 - 40 minutes | £7.00 |
| 40 - 60 mins | £10.00 |
| 1 - 2 hours | £12.00 |
| 2 - 3 hours | £13.00 |
| 3 - 4 hours | £14.00 |
| 4 - 12 hours | £17.00 |
| 12 - 24 hours | £45.00 |
| Every day thereafter | £19.00 |
Bristol Airport Parking Drop Off
You can find the Drop Off parking just across from the main terminal. This is perfect if you just need to drop off your passengers and get on your way. Otherwise, see below info on the main pick up/drop off point.
| | |
| --- | --- |
| Up to 10 minutes | £5.00 |
| 10 - 20 minutes | £7.00 |
| 20 - 40 mins | £10.00 |
| 40 - 60 mins | £20.00 |
| Every hour thereafter | £20.00 |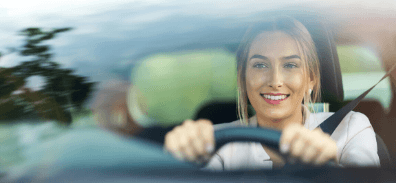 Special Assistance Parking at Bristol Airport
The Blue Badge holder bays are located in all the car parks and the support team is there to assist with anything you may need. In all the car parks, the special assistance bays are much closer to the terminal and adjacent to the reception room in the Silver Zone. All the shuttle buses are wheelchair friendly, so when you're ready simply press the wheelchair ramp button on the outside of the bus or you can ask the driver and they will be more than happy to help you out.
Blue Badge holders can make full use of the Special Assistance passenger Drop & Go facilities. It comes with 30 minutes of free parking where you can take your blue badge to the Customer Service Point inside the Terminal and ask them to issue you a parking ticket for free.
Silver Zone Car Park
There's a shuttle bus service from this one. It's 4-5 minutes out from the terminal but it's usually the cheapest option. It includes Special Assistance parking for those passengers needing an extra hand.
Book online, and browse the best prices for car parking at Bristol Airport. This is only available to pre-book. The prices for silver zone is the same as long stay parking!
Waiting Zone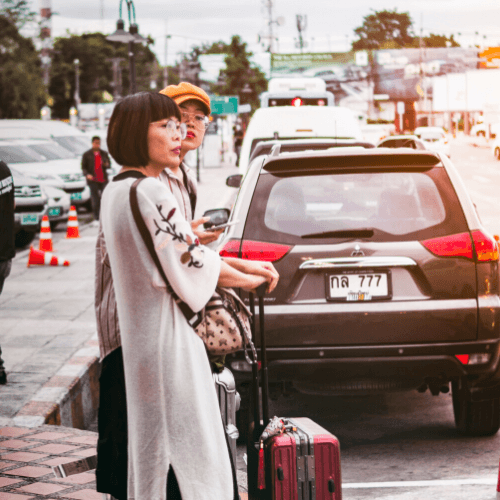 This car park is perfect for taxi drop off or if you didn't mind being dropped off further from the terminal. This is located near the Silver Zone entrance car park.
It allows one hour of free parking so you can easily wait here for your passengers before picking them up from a short stay or another car park. But if you wanted to be picked up or dropped off using this car park, then there is a bus service which frequently goes to the terminal building!
Though, if you want to stay longer than an hour then the prices are £25 for up to 2 hours and £20 for every hour after that.
Multi-Storey Car Park
The multi-Storey car park is perfect for those looking for parking near the terminal as it's only a 3/4 minute walk from it. You may just turn up and park but we recommend booking online as you can save up to 60% on parking! The prices start at £134.99 for a week.
Please note: There is a height restriction of 2.1m
Bristol Airport Long Stay Parking
| | |
| --- | --- |
| 0-24 hours | £50 |
| 2 days | £70 |
| 3 days | £90 |
| 4 days | £110 |
| 5 days | £135 |
| Every day thereafter | £12 |
Long Stay is a great choice if you're leaving your vehicle for longer than one day. For Special Assistance parking, find the station near the bus shelter and press the intercom. There's a short 24-hour shuttle bus operating between the long stay car park and the airport, and all drivers are able to operate a ramp and assist you.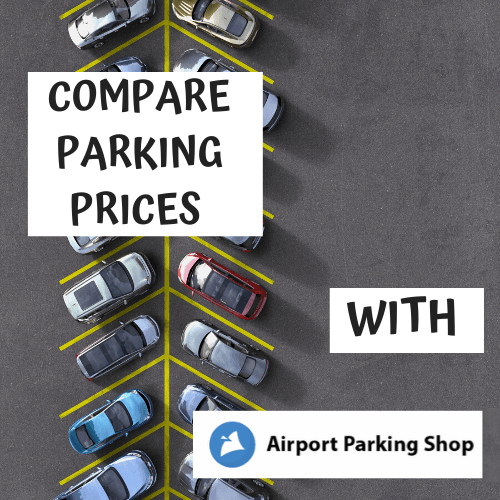 Bristol Airport Parking Meet and Greet
Right next to the terminal, you can find the Meet and Greet Parking. You need to book ahead if you want Meet and Greet at Bristol Airport but it does offer the premium service for Bristol passengers.
Simply book in advance, drop off your car in the Drop & Go area which is next to the terminal building.
Visit the Meet and Greet cabin with your keys, booking reference and flight details. Then simply walk over to the terminal with your luggage and let the holidays begin! On the other side, simply pop back into the same cabin to pick up your car.
Parking at Airport Hotels
It's also worth noting that sometimes getting an airport hotel with parking included can work out to the same price (or cheaper) as parking alone, and is often far more convenient if you've got an early flight.
Take a look at Bristol Airport Hotel options.