Planning your Trip
Planning your trip needn't be stressful, in fact, it should be anything but! Putting a bit of thought into your journey to and through the airport can help it run a lot more smoothly, especially if you're travelling with others. Here are some tips to keep in mind to get the most from your trip.
See Bristol's Biggest Attractions
There are so many things to see and do in Bristol. If you get some time to explore the city, here are some of the best attractions:
Bristol Aquarium - an excellent aquarium where you will see a huge variety of sea life from around the world.
Bristol Zoo Gardens - a fantastic zoo with a wide range of animals and numerous exhibits.
Clifton Suspension Bridge - see Isambard Kingdom Brunel's famous bridge, an icon of the city.
See street art - go on a walking tour to experience amazing street art in the city of Banksy.
Bristol Museum & Art Gallery - take a look around this impressive museum and its excellent art collection.
Bristol Science Centre - find out all about the ascinating world of science enjoy the spectacle of the night sky in the planetarium.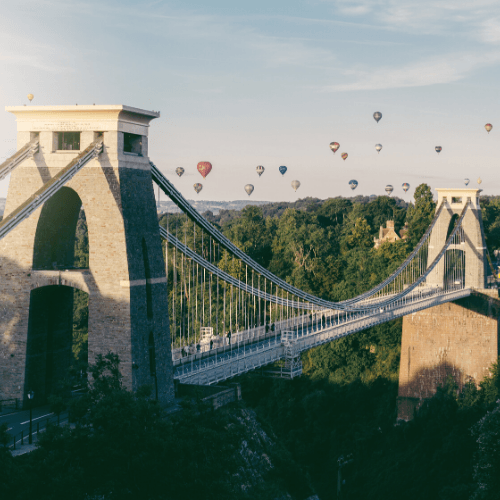 SS Great Britain - go on board this historic iron boat, another of Isambard Kingdom Brunel's famous creations.
The Clifton Suspension Bridge - You can book a tour or explore the main bridge by yourself as it towers over the River Avon.
Explore what else there is to do near Bristol Airport with our local Attractions section.
Store Important Telephone Numbers and Information Online
No matter which corner of the globe you are jetting off to, you will almost certainly be able to access the internet without too much difficulty. It, therefore, makes good sense to store important information that you may need online so that you can access it from anywhere.
This could include a scan of your passport in case you lose it, your flight details, accommodation booking information, travel insurance policy and anything else that could be important that you would not like to lose.
You may also want to store some important telephone numbers, as well as write them down and keep them on you. These could include the numbers to contact if you lose your credit or debit card, your travel insurance emergency number, and numbers of friends and family back home.
Luggage Storage Bristol Airport - Stasher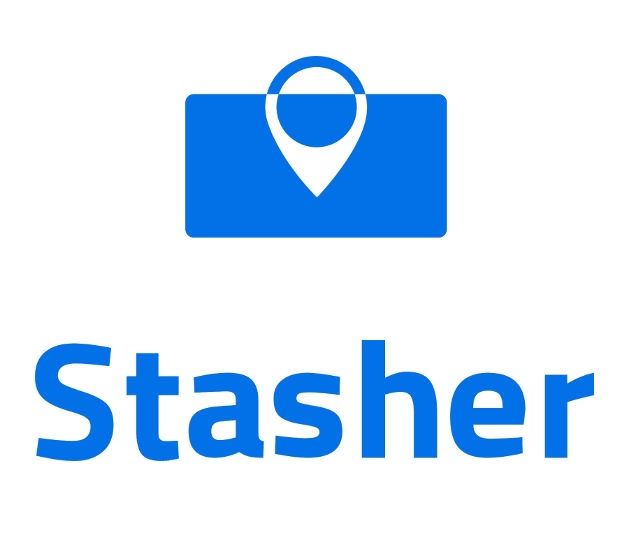 Stasher locations are dotted all over the city of Bristol and will look after your luggage for as little as £6 per day. Simply click on the logo and browse the registered and trusted business available.
There are multiple locations across Bristol including Premier Inn facilities, with an average rating of 4.7/5 from 12,000 reviews!
Pack Properly with These Hacks
Packing is usually the least fun part when planning your trip, but it is important to get it right.
Start by checking how much luggage your airline actually lets you carry with you. There will be size and weight limits on the hold luggage as well as carry-on luggage, so make sure your own luggage falls within these.
Roll your clothing up rather than folding it. This will help you get more out of the space available, and it can also help to reduce creasing.
Share your items between your suitcase and your travel partner's. Suitcases sometimes do go missing, but if you do this you will at least have some of your items rather than none of them.
Don't pack anything dangerous that could cause problems at the airport. This is especially important with your hand luggage because there are certain items that are not allowed to pass through security.
Also, be careful with any liquids and gels you pack in your hand luggage. They should all be in containers smaller than 100 ml, and you should be able to fit all of the containers into one plastic bag.
Here's our guide on what to pack and where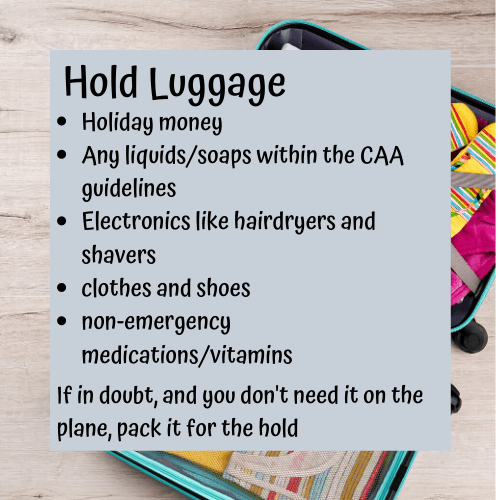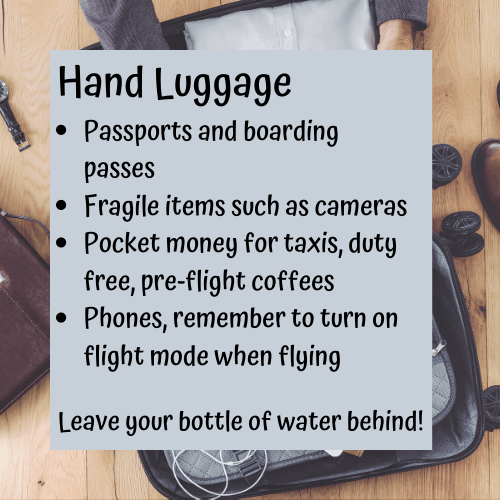 Get to the Airport On Time
Whatever you do, you don't want to miss your flight by arriving at the airport too late. This could easily happen if you leave home too late and get stuck in traffic, or if your train is delayed. To reduce the risk of this happening to you, always check the travel conditions well before you leave, and aim to arrive at the airport three hours or more prior to departure.
You should also check the status of your flight before you leave home because it may be severely delayed or cancelled. If you have any doubts, phone your airline to check, but they may advise you to stay at home to avoid waiting for hours at the airport.
Compare Flights and get the best deals on accommodation and more
One of the great things about travelling these days is that you can compare everything before you book to make sure you get the best deal. Typical things that you may want to compare include:
Flights - Compare flights from Bristol airport.
Hotels - Book a hotel before your flight.
Travel insurance - Get your travel insurance sorted before going away.
Car rentals - Get a cheap deal on your car rental for your trip!
There are websites where you can often compare these things, or you may want to simply get quotes at the websites of different companies to find the best deals.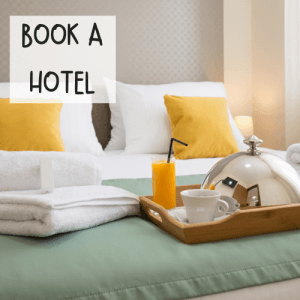 Just be careful about always going for the cheapest option. When it comes to something like travel insurance, you may want to consider the actual level of cover provided to make sure you are buying a suitable policy rather than just the cheapest.